MG Computer has a great staff! You exhibit a personal response which is so lacking in technology these days. Keeping our company ahead of the technology curve helped thwart an outside hacking attempt! It's nice dealing with someone who can deliver the same high level of service to our outside sales and satellite offices as you do our corporate office.
Frank Sibr
President
Sicalco
MG Computer knows how important productivity is to companies.   They have enabled our accounting firm to access a data where ever we need to be to get work done.

Their quick response keeps our employees focused on their jobs and our company secure.

I highly recommend you guys!!
Ann Adelman
Partner
Grieco & Adelman
MG Computer was able to transition us from handling IT internally to their experienced firm. 

They have brought stability and knowledge way beyond what we had; this helped our manufacturing company grow structurally and into a new customer base.

I rest easy knowing if there is a glitch MG Computer is diligent in finding a solution. They are a team player we are can count on!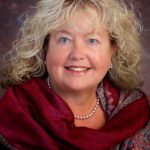 Teresa Beach-Shelow
President
Superior Joining Technologies, Inc.
MG Computer has helped us seamlessly migrate to the cloud while enhancing our security.

We love the full service IT function for a monthly fee. We used to manage maintenance ourselves and LOVE that we no longer have to keep track of those items that take away from our running our business.

Our experience with MG Computer has been GREAT. They provide excellent service at a competitive price!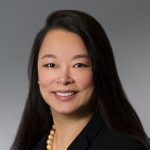 Linda Hou
President
American Chrome
You are fast to respond back to us when I place a HELP Ticket. Your team's in-depth knowledge of manufacturing has helped us keep our production rolling!

Having MG Computer move us to the cloud has been one of the biggest benefits. We now have of our calendars, contacts, emails, documents in one central place that we can access where ever we need to be.

It has been a great experience getting to know your staff personally and going thru this conversion process together. It's nice to know you are looking out for our better interest as we move forward with technology.

Scott E. Fromm
Vice - President
F&S Engraving Inc.
My experience with MG Computer has been outstanding. I've received quick responses from the team, and a desire to solve issues as expeditiously as possible. Mattine, Founder, and Todd, CIO, reflect a service mentality that is hard to beat in a day when people are often put on hold and end up talking to a computerized answer. I highly recommend!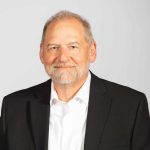 David Lacine
Principal Chair
C12 Group, LLC
I just wanted to reach out and say how appreciative I am for your team and the success we had in upgrading the seven-year-old brains of our business, our main PC. MG was able to get our 13-year-old legacy software running, which saved me an enormous headache. My system is up and running perfectly, and your team is to thank for that!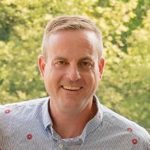 Brian McLachlan
Doggie Depot, Inc.