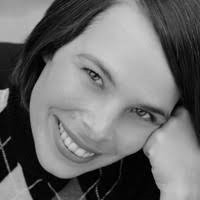 Mattine
Founder
Seeing a lack of woman owned technology companies, Mattine Gallentine started MG|Computer, Inc., a Managed Service Provider,  in 2000. She has focused on small to medium size businesses that need computer assistance, but do not want a full time computer person on staff. By taking care of her customer's computer networking, training, and databases her customers are able to focus on growing their businesses. Specialties: Managed Service Provider, Website Hosting, Corporate Microsoft Office Training, Network Architecture, Security Services, DFARS, HIPAA.
Mattine graduated from Luther College with a degree in business accounting and French and went on to be the Lead IT Trainer for Fastenal Company.
Mattine plays an active role in the communities that she lives and works.  She is a member of Technology Manufactured Association and the Women of TMA, Chicago Spring Manufacturer's Association, IAMCP, and the Batavia Chamber.  She has served on the boards of the National Association of Women Business Owners, Downers Grove Area Chamber of Commerce, Rotary Club of Naperville, Friends of the Forest Preserve of DuPage County, Chicago Family Business Council, and the Humane Society of Northeast Iowa.
Mattine also volunteers at the St. Charles History Museum, Therapeutic Horse Riding, Seed Savers, and the Humane Society of Northeast Iowa.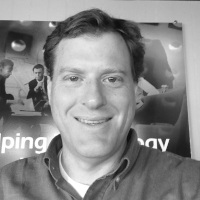 Todd
CIO
When Todd Gallentine joined MG|Computer in 2003, he brought with him an extensive background of manufacturing operations focusing on supply chain logistics, inventory, and automation.
Today, Todd directs MG|Computer's technology operations and our customer's  vCIO activities.  He manages all full-time technical staff as well as the day-to-day activities of the business.  Applying his knowledge on Cybersecurity, Microsoft Small Business Best Practices, Employee Productivity, DFARS and HIPAA, Todd enables our customers to utilize their technology to thrive in today's challenging world.
Todd has supported the Downers Grove and St. Charles area business communities in many roles, always sharing his leadership skills, IT expertise, and personal enthusiasm with every organization he serves and every project he takes on.
A 1995 graduate of the College of the Holy Cross in Worcester, Massachusetts, Todd resides in St Charles, Illinois with his wife and two children.